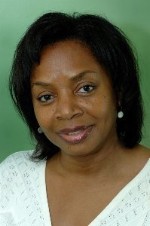 Phone: 516-637-5705
Fax: 516-801-0771
Cell: 516 637-5705

You've come to the right place to select a Real Estate Salesperson, specializing in Long Island communities and Queens. You can trust me for committed service to you as a seller or as a buyer, throughout all aspects of the real estate experience. My passion for real estate, educational background, and knowledge of real estate, equips me with exemplary skills for understanding your emotional state and financial concerns whether you are a seller putting property on the market, or a buyer/investor in quest of a home or land.

My strong communications and negotiating skills will make your real estate transaction experience both pleasant and positively rewarding! As a great listener and your representative, I will get to know you and respond to your specific needs. I provide access to mortgage brokers, attorneys, inspectors and engineers, and appraisers; I can also provide information on village and town permits.

You can depend on me to use the latest, cutting edge technology to advertise and market, keeping you informed with up-to-date information. Be it houses, condos, co-ops, apartments, land, rentals or sales, I am here. I look forward to serving you and helping you achieve your real estate goals!